Heating Preventative Maintenance: Avoid Expensive Heating Repair
Ensure the longevity and efficiency of your heating system with Golden Air Conditioning's comprehensive heating preventative maintenance services in Arlington, TX, and the surrounding areas. With over ten years of experience, we are committed to helping you avoid unexpected breakdowns and costly heating repair work by keeping your heating system in optimal condition.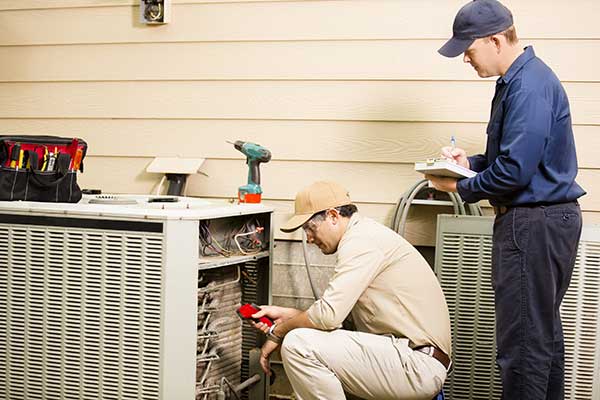 Thorough Heating System Inspections
Our skilled technicians will conduct thorough inspections of your heating system, checking for any signs of wear, damage, or potential issues. We meticulously examine key components, such as filters, belts, motors, and electrical connections, to ensure they are clean, properly functioning, and in good condition.
Precision Tune-Ups and Cleaning
Regular maintenance is vital in maximizing your heating system's performance and energy efficiency. Our team performs precision tune-ups, making necessary adjustments, calibrations, and cleaning to optimize the system's operation. This helps prevent breakdowns, which require tedious heating repair, reduce energy consumption, and extend the lifespan of your equipment.
Benefits of Heating Preventative Maintenance:
Improved energy efficiency, leading to potential cost savings on utility bills.
Enhanced system performance, ensuring consistent and even heating throughout your home.
Minimized risk of unexpected breakdowns and costly repairs.
Prolonged equipment lifespan, protecting your investment.
Peace of mind, knowing your heating system is in the hands of professionals.
Schedule Your Heating Preventative Maintenance Today!
Want to Give Your HVAC System New Life? Contact Us Today
Contact us at (817) 469-8857 or email info@goldenmechanical.com to schedule your heating preventative maintenance service and avoid costly heating repair work. Stay connected with us on Facebook for the latest updates and special offers.