Commercial Repair to Get You Back Up and Running in No Time
When your commercial HVAC system encounters issues, trust the experts at Golden Air Conditioning to provide prompt and reliable repair services in Arlington, TX, and the surrounding areas. With over ten years of experience, we specialize in diagnosing and resolving HVAC problems efficiently, minimizing disruption to your business.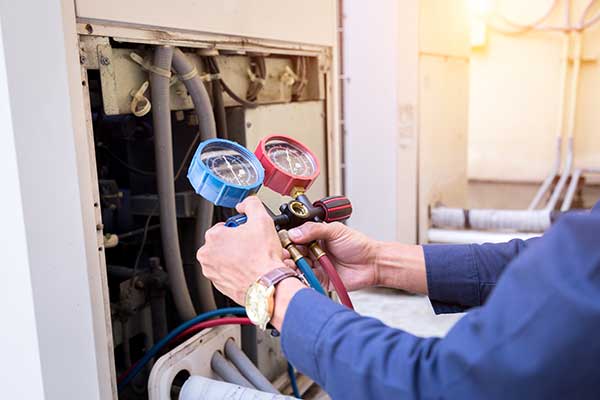 Our commercial repair services are designed to address a wide range of issues and restore your system to optimal functionality. Here's what you can expect when you choose Golden Air Conditioning:
Rapid Response: We understand that HVAC breakdowns can significantly impact your business operations. That's why we prioritize quick response times and strive to schedule repairs as soon as possible, minimizing downtime.
Thorough Diagnostics: Our skilled technicians will conduct a detailed assessment of your HVAC system to identify the root cause of the problem. With advanced diagnostic tools and extensive expertise, we ensure accurate diagnoses and effective solutions.
Expert Repairs: Whether it's a faulty component, electrical issue, refrigerant leak, or any other problem, we have the knowledge and experience to address it. Our technicians are trained to handle all major HVAC brands and models.
Quality Replacement Parts: We use only high-quality, genuine replacement parts to ensure long-lasting repairs. Our access to a wide range of components allows us to quickly source the necessary parts and minimize downtime.
Transparent Communication: We believe in honest and transparent communication with our customers. We will explain the issue, outline the recommended repairs, and provide a detailed estimate before any work begins. You can trust us to keep you informed throughout the repair process.
Contact Us for Effective, Fast Repairs That Don't Cost an Arm and a Leg
At Golden Air Conditioning, we are dedicated to delivering efficient and reliable commercial HVAC repair services. Contact us today at (817) 469-8857 or email info@goldenmechanical.com to schedule your commercial repair appointment. For updates and more, follow us on Facebook. Trust Golden Air Conditioning to get your business back up and running smoothly.