Commercial Repair and Preventative Maintenance That Will Extend the LIfespan of Your HVAC System
At Golden Air Conditioning, we understand the importance of keeping your commercial HVAC system running smoothly year-round. Our comprehensive preventative maintenance and commercial repair services are designed to optimize the performance and extend the lifespan of your equipment.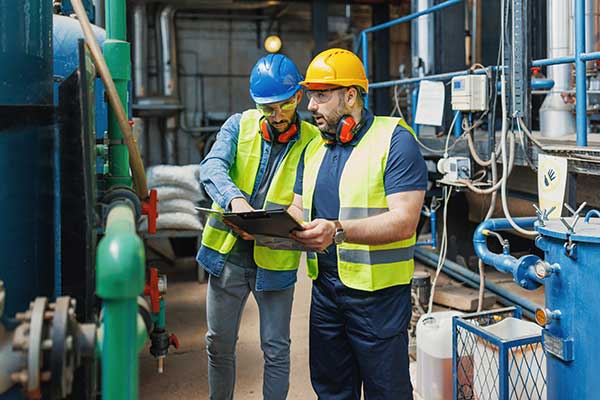 Regular maintenance is key to avoiding unexpected breakdowns. Our team of experienced technicians will meticulously inspect and tune up your system, ensuring it operates at its peak efficiency. Here's what our Commercial Preventative Maintenance services include:
System Inspection: We conduct a thorough assessment of your HVAC system, identifying any potential issues or areas of concern.
Cleaning and Lubrication: Our technicians clean and lubricate all essential components, improving efficiency and reducing wear and tear.
Filter Replacement: We replace filters to maintain clean air quality and prevent dust and allergen buildup.
Calibration and Adjustment: We calibrate and adjust controls, thermostats, and sensors to optimize performance and temperature regulation.
Coil Cleaning: Our team carefully cleans the coils, eliminating dirt and debris that hinder airflow and decrease efficiency.
Energy Efficiency: With our Commercial Preventative Maintenance services, you can experience enhanced energy efficiency, lower utility costs, and a comfortable indoor environment year-round. Trust Golden Air Conditioning to keep your business running smoothly.
Commercial Repair: If the issue persists, or you notice a downturn in performance immediately after regular maintenance, it may be time to look into repairing your HVAC unit.
Contact Us to Extend the Lifespan of Your HVAC System and Get the Most Bang for Your Buck
Contact us today at (817) 469-8857 or email info@goldenmechanical.com to schedule your commercial preventative maintenance and commercial repair service. Don't forget to visit our Facebook page for the latest updates and promotions. Invest in the long-term reliability of your HVAC system with Golden Air Conditioning.